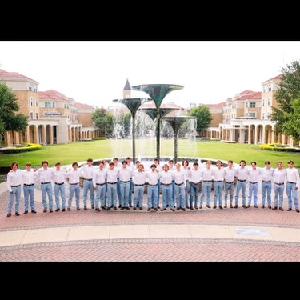 Texas Zeta - Texas Christian University
Welcome to Texas Zeta's Iron Phi team page,
We currently have 12 members commited to being Iron Phi's. Our goal is to become an Iron Phi Chapter and make an impact on ALS and our local community.
To become an Iron Phi we need to do two things.
A) Participate in an athletic event
We will be participating in the Victory Over Violence 5k on April 9th benefitting the Womens Center of Tarrant County. This event exists to raise funds in support of The Women's Center's services that empower survivors of sexual assault, child sexual abuse, and other violent crimes. They hope to raise awareness about how these issues affect women, men, and children in our community.
B) Raise $1,000 per member
We would really appreciate any help with these fundraising efforts. Our chapter raises money for The LiveLikeLou Foundation, which is a foundation committed to supporting ALS patients and their families, awareness for ALS, and research to find treatments and a cure. If you have any question please feel free to email me (c.rapkoch@tcu.edu).
We thank you for your support, and we appreciate your generosity in helping us achieve our goals.
View More

Texas Zeta - Texas Christian University
Chapter Honor Roll
Jonathan & Martha Anne Krisko
Recent Donors
Texas Zeta
Molly and Ron Horner
Byron Biggs
Mr. Byron Glen Biggs
Preston Igo
How Does My Donation Make a Difference?
Your donation towards an Iron Phi athlete equally supports two very important things: Supporting ALS (Lou Gehrig's disease) through research and support of ALS families and leadership development for undergraduate members of Phi Delta Theta Fraternity.
At the end of each year calendar year, the LiveLikeLou Foundation grants dollars raised through Iron Phi to fund its initiatives that support ALS research, scholarships to support the higher education goals of ALS dependents, and summer camp experiences for children who have a parent or grandparent with ALS.
Dollars used for undergraduate leadership development have and continue to help Phi Delta Theta educate more of its undergraduate members as they work to "Become the Greatest Version of Themselves."